INTRODUCING Climate by Design International (CDI)
Climate by Design International (CDI) utilizes flexible engineering and manufacturing techniques to build large-capacity desiccant dehumidification systems for a wide variety of industrial and commercial applications.
The ARID-Dry® mobile product is comprised of large-capacity desiccant dehumidifiers to remove ambient water vapor from air. Large-capacity desiccant dehumidification units are used in a variety of industries, including water damage and remediation, document drying, industrial surface preparation for coating, mold and fungus prevention, long-term lay-up of industrial equipment, and industrial condensation prevention. We have the capability to incorporate many additions to provide complete solutions for the temporary humidity control market.
Special attention is paid to construction details to provide a resilient unit capable of meeting the demands of the rental and temporary humidity control market. The units incorporate state-of-the-art features to maintain peak efficiency. Our wide variety of sizes can be applied from the smallest residential project to the largest commercial industrial project.
Our goal is to maintain the highest ethical standards and professionalism in order to best satisfy our customers.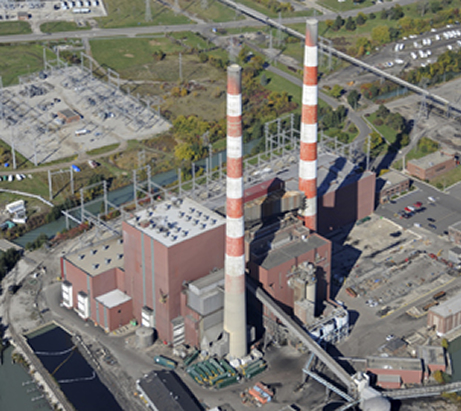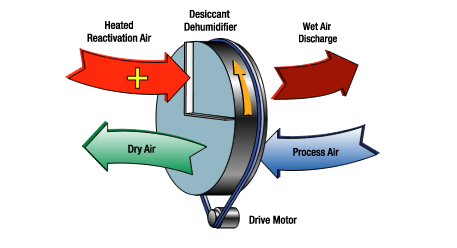 Desiccant Dehumidification
A simple solution to an old problem. Solid desiccant rotor absorbs moisture from process air. Heat is used to "reactivate" the desiccant.
Why Use ARID-Dry®Desiccant Technology?
Very dry air can be achieved.
Simple construction: Basic dehumidifier includes only two fans, a heater and the desiccant rotor assembly.
Simple maintenance: Simply replace filters regularly and performance is assured. A yearly inspection by our service technicians is recommended to head off unscheduled outages.
Better Construction: Double-wall insulated casing suitable for indoor or outdoor mounting.
Construction: Double-wall insulated casing suitable for indoor or outdoor mounting (most sizes).
Modern Controls: CDI includes standard intelligent microprocessor controllers with "Fail-Capable" mode.
Better Humidity Control Through ARID-Dry™ Design
More Sizes: Units range from 600 to 40,000 CFM.
More Flexibility: Total system integration is available including heating, cooling, enthalpy recovery, and special filtration. Even custom configurations are available to meet unique project requirements.
More Support: Application engineering assistance, startup and owner training, and preventative maintenance programs offered by CDI
ARID-Ice BASIC CONFIGURATIONS
Typical component options include:
30% through 99.97% HEPA filtration
Washable and drainable casing construction
G-90 Galvanized, Aluminum or Stainless-Steel Casing Construction
Chilled-Water, Direct-Expansion or Ammonia Cooling Coils
Steam, Thermal-Liquid or Hot-Water Heating Coils
Indirect- or Direct-Fired Natural Gas Heating Systems
Desiccant Dehumidifier Rotor with Stabilized Silica Gel Media
Energy-Recovery Rotor
Roof-Curb, Slab, or Steel-Dunnage Mounting
Indoor or Outdoor Mounting
Integrated Microprocessor Control Systems
Steam Humidification Systems
Ultra Efficiency Ventilation allows dehumidified ventilation air for indoor air quality.
Waste heat recovery coil
Reactivation energy recovery