ARID-Dry Commercial Series
Commercial Series mobile desiccant dehumidifier units are available from 2,000 to 5,000 SCFM. The MS 2400/2000 will fit through a standard door opening. The deep grain depression, portability, ease of use and sturdy stainless steel construction make these Commercial Series desiccant dehumidifiers the right choice for the true water damage professional.
Available Accessories:
(4) Swivel Locking Castors
Remote Humidistat
Power Cord Kit
Trailer Mounting
Cage Mounting
18" or 20" Round Supply Connections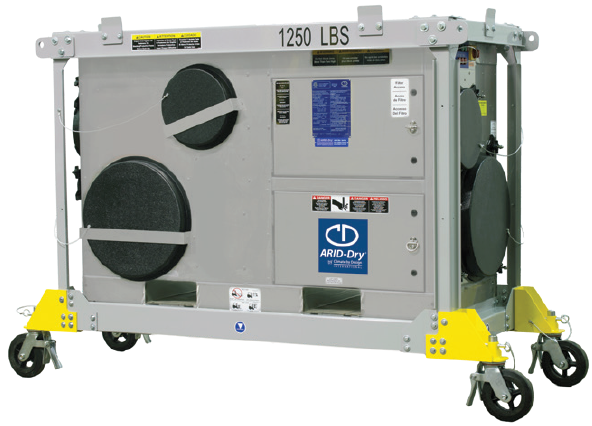 MS-2400/2000


ARID-Dry Industrial Series
Industrial Series mobile desiccant dehumidifiers are available from 5,000 to 18,000 SCFM. These units are easily maneuvered with a lift truck. The powerful desiccant dehumidifier with its double wall insulated construction, galvanized steel exterior, microprocessor controller for reactivation rate and safety control makes the Industrial Series the best choice for Restoration, Construction, Industrial Coating and Painting, and Corrosion Prevention applications.
Available Accessories:
Remote Humidistat
Cooling Coil Module
Heating Coil Module
Trailer Mounting with Generator
5.0 Static Pressure External
20" Round Supply Connections
Protective Cage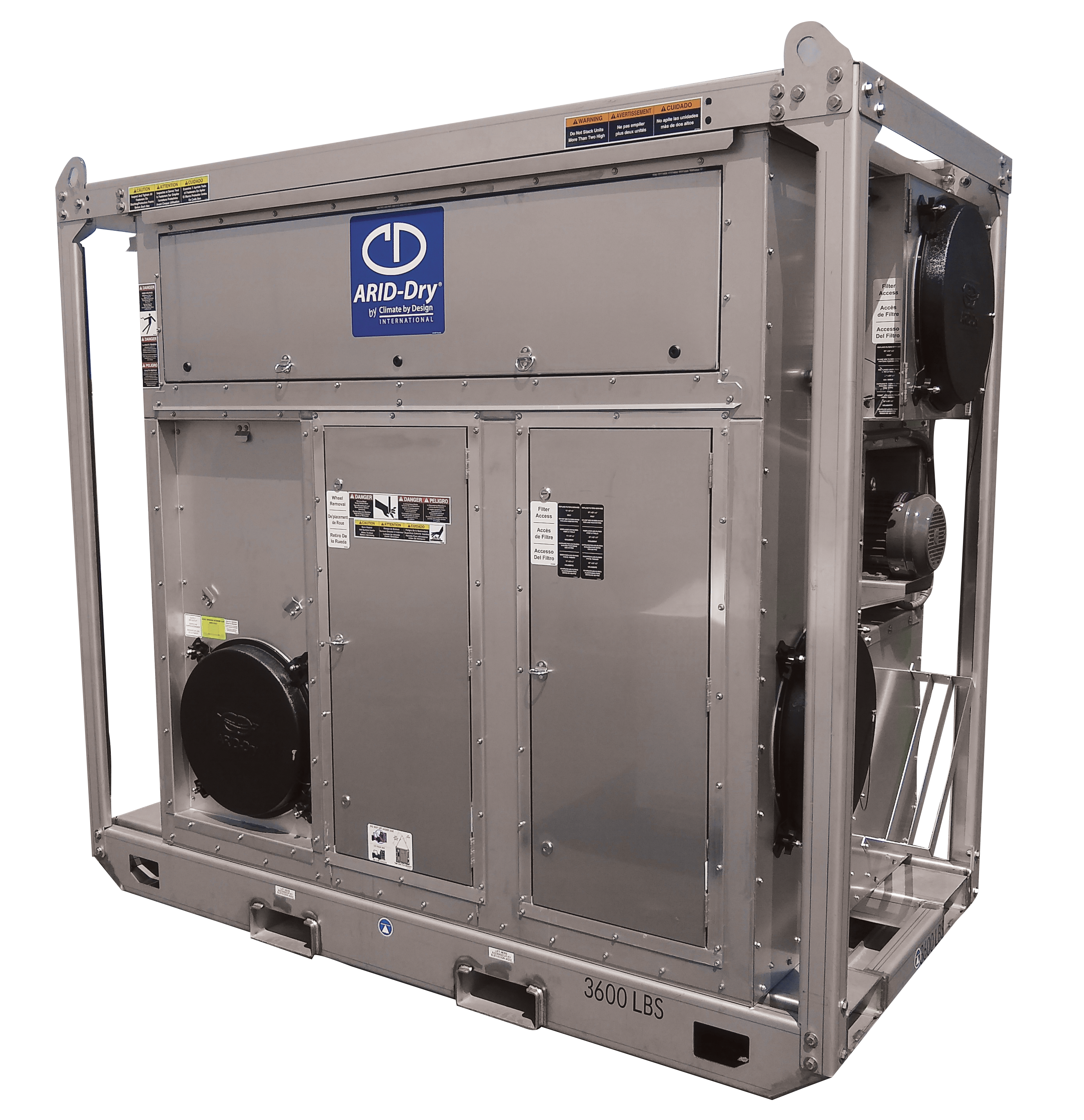 MS-6000/5000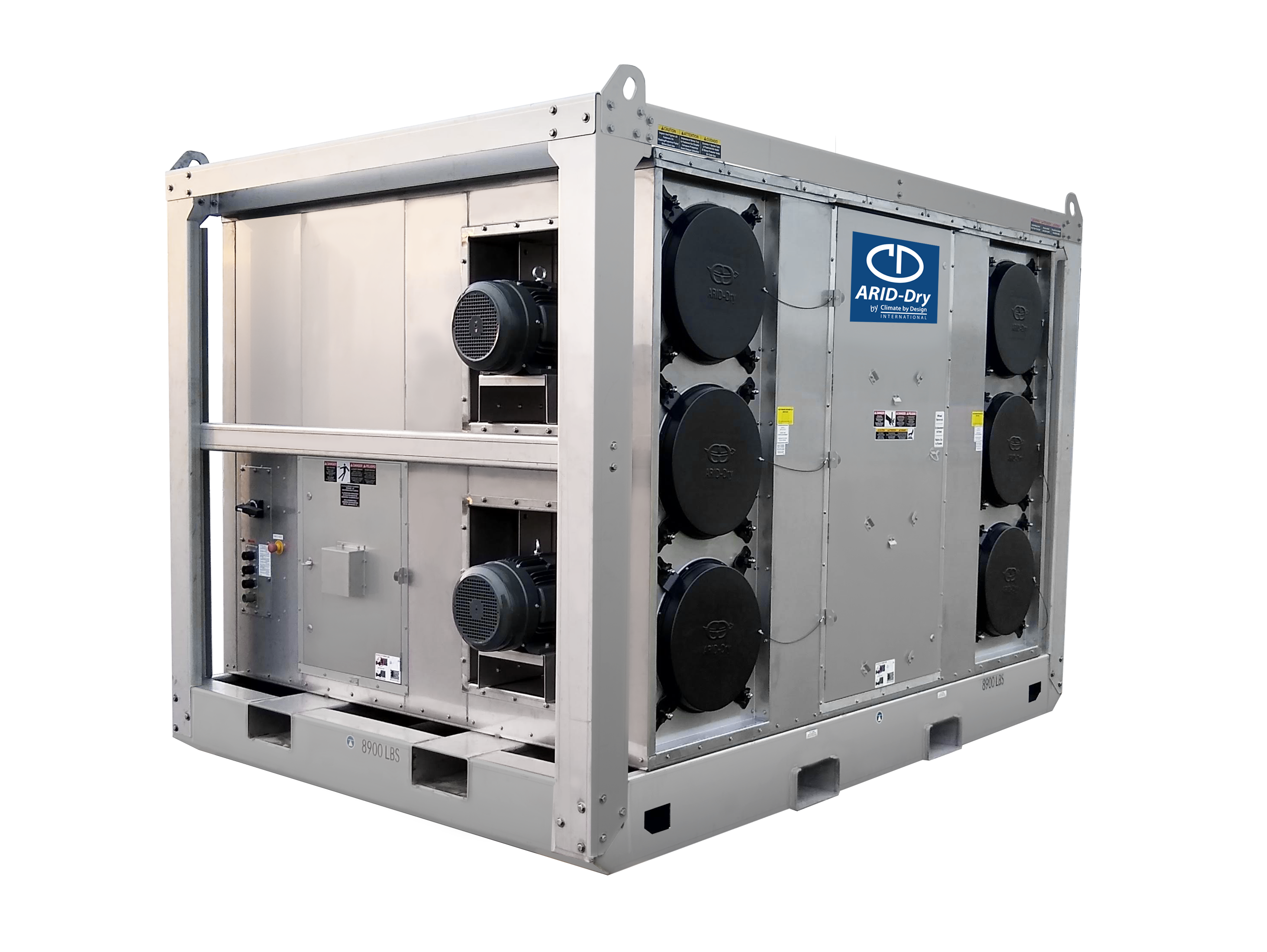 MS-18000/15000


Trailer Series and Filtration Systems
The Trailer Series is available from 2,000 to 18,000 SCFM.
For further information regarding these systems, please contact Todd Bradley at 810-229-7900 or sales@ctrdh.com