Climate by Design International (CDI), ARID-Dry
mobile desiccant dehumidifiers provide
temporary humidity control for water damage
and restoration, mold and fungus prevention
and new construction dehumidification.

When drying interior spaces, humidity control is crucial. An
ARID-Dry mobile dehumidifier increases your productivity and
profitability. The advantages of using large capacity mobile
dehumidifiers with your projects are many. You can get more
consistent drying cycles, faster and more consistent drying times.
It's also the most effective system on the market, outperforming
refrigeration and convection-style heat-drying methods.
ARID-Dry skid and trailer mounted units are the leading solutions
available for quickly and efficiently removing ambient water vapor
from air. Useful in surface preparation, painting and coating and
industrial condensation prevention, ARID-Dry is the best-in-class
dryer available.
Water Damage and Restoration
When building materials come in contact with water due to
piping failures, flooding or storms, losses can be contained
by quickly drying out the structure. Desiccant dehumidifiers are
used to quickly provide a low-dewpoint air stream to facilitate
restoration of the structure. The low dew point acts as a sponge
to pull moisture from building materials.
Mold and Fungus Prevention
Mold and fungus are normally dormant. When a building or
structure is exposed to high humidity levels or liquid water due
to flooding or leaks, the mold will proliferate rapidly. Drying out
a structure completely and quickly is important to reduce the
possibility of mold contamination. Desiccant dehumidifiers are
the most cost- effective way to provide the deep drying needed
to extract water from the building and interior components.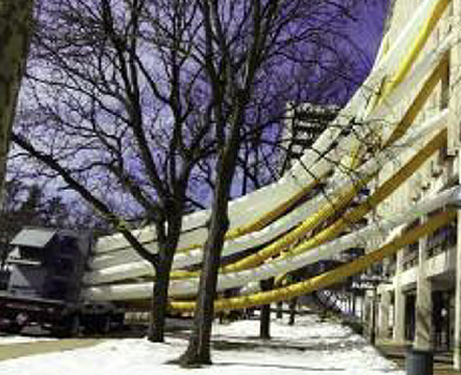 Trailer-mounted MS-27500/25000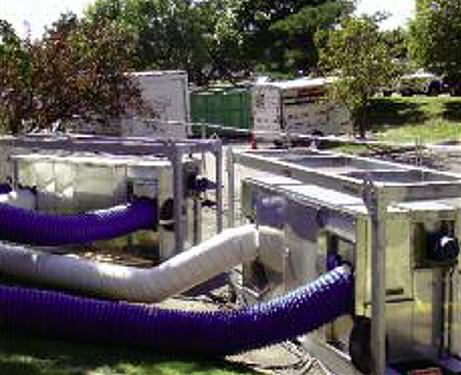 Skid-mounted - MS-6000/5000